All of our Podiatrists (Chiropodists) & Physiotherapists are registered with the HCPC (Health & Care Professions Council).
Sarah Shakespeare
Receptionist


About Sarah
Sarah has worked for many years as a receptionist at Footsteps and is able to give helpful advice about the clinic and a friendly welcome to all of our clients, old and new. 
Esther Knew
Receptionist


About Esther
Esther has worked in the health profession for a number of years as a Registered Nurse, stopping work to have family. Esther loves working with and meeting the public and has been working at Footsteps since 2010. Esther is degree qualified in British Sign Language.
Jules Hodgkinson
Receptionist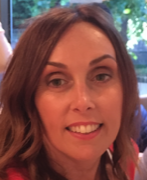 About Jules
Jules is the most recent member to join the Footsteps's reception team.  She enjoys meeting people and offers a warm welcome.  Jules is able to provide advice about the clinic, practitioners and the services they provide. Jules has worked extensively in the private sector with a strong focus on customer service and more recently fully qualified as a beauty therapist.
Jonathan Shearer
Podiatrist


About Jonathan
Jonathan, founder of the Footsteps Podiatry and Chiropody Clinic, graduated from the University of Southampton with a BSc (hons) degree in Podiatry and has 9 years experience working within the NHS and private sector. Since qualifying, Jonathan has completed a variety of courses which focus on giving the optimum care for the foot.
Sue Pike
Podiatrist


About Sue
Sue graduated from the University of Central England with a BSc (hons) degree in Podiatry and has over 9 years experience working within the NHS and private sector.Sue has completed a variety of postgraduate training and is a specialist in the area of Diabetes.
Beverley Shea
Foot health practitioner


About Beverley
Bev qualified as a Foot Health Practitioner from the Smae Institute in Maidenhead. She has worked in the health and beauty industry for 19 years gaining extensive private sector experience. She is also qualified in therapeutic foot and leg massage.She joined the team in May 2009.
Maria Markuss
Podiatrist


About Maria
Maria graduated with a BSc (hons) degree in Podiatry from Salford University in 2011, she has experience in all aspects Podiatry and is fully trained in the use of both our in house fungal laser treatments. She has worked in the private sector for four years and joined the team in July 2013.
Usamah Khallid
Podiatrist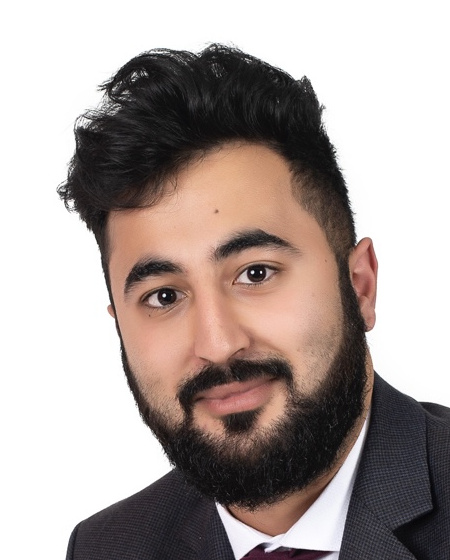 About Usamah
Sam qualified from The University of Northampton with a First-Class Degree and went on to complete his Masters in The Theory of Podiatric Surgery from The University of Huddersfield. He has gone on to complete various post-graduate courses including the administration of corticosteroids and has a keen interest in the management of musculoskeletal problems and nail surgery. Sam has experience in both the NHS and Private Sector and joined our team in December 2020. In his spare time, Sam has worked at the London Marathon and Run Action Ultra Marathons treating injuries and is passionate on injury prevention and long term rehabilitation.
Chris Leary
Sports Therapist


About Chris
Chris, graduated from London Metropolitan University with a BSc (hons) degree in Sports Therapy. He has a wide range of experience and knowledge working in a North London multidisciplinary practice as well as an integral member of the medical team at Chelsea FC and is currently head of the Medical Team at Tamworth FC. Chris specialises in sports injury treatment & rehabilitation and in addition he offers massage therapy and deep tissue body massage to enhance performance, aid recovery and help prevent injury.
Michael Hickmott
Sports Therapist


About Michael
Michael graduated with a BSc (hons) degree in Sports Therapy from the University of Birmingham. He has experience treating athletes in a number of events including the Great North Run and the TRI UK Shropshire triathlon. Michael has also trained under the Titleist performance Institute in order to improve golfing performance by removing physical restrictions as well as treating golfing injuries.
Charlotte Wenlock
Podiatrist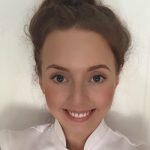 About Charlotte
Charlotte graduated from the university of Birmingham with a BSc (hons) degree in Podiatry. Throughout her training Charlotte had a keen interest in biomechanics and nail surgery. She frequently attends local branch meetings to ensure that her knowledge and skills are maintained and enhanced. She joined the team in 2017.
Emma Kirkwood
Sports Therapist


About Emma
Emma graduated from Teesside University with a BSc (Hons) in Sportseating Emma has worked with a number of Football teams in the Midlands area. Currently, Emma helps to treat and rehabilitate the players at Coventry United Ladies FC as well as providing prevention of injury advice and exercises.
Jordan Alldritt
Sports Therapist


About Jordan
Jordan graduated from the University of Gloucestershire with a BSc in Sports Therapy. She then completed an internship with Birmingham Moseley rugby club as an assistant sports therapist. Jordan has a wide range of experience working with sports people from all backgrounds.